Experience
visual conversation
If a painting fascinates you when you walk around my studio, it has to do with resonance.
You look at the picture longer, you let your eyes wander in the picture. Maybe it also tells you a story, or you want to know the story of this particular painting of mine. Is it the contrasts, the details, the colours, the structures, the composition, the lines? Is it feelings, a memory that triggers the fascination?
Does a longing take hold of them? This is exactly what we can find out together during a vision consultation.
I look forward to your visit and to a visual conversation with you.
Retrospectives
Past exhibitions
Onlinegallery "ART NEEDS YOU", 2020
Onlinegallery "Artbox Zürich", 2020
Temporary exhibition Atelier SEH-Gespräch
Meran (I), 2020
"Fotogemälde" Ute Köhler-Simm
Pöcking (D), 2019
"Fotogemälde" Galerie Leonardy
Grafrath (D), 2018
"Stadt-Land-Fluss" Dr. Luis Schuster
Starnberg (D) 2016
"Stadt-Land-Fluss" Galerie Bildlich
Starnberg (D) 2016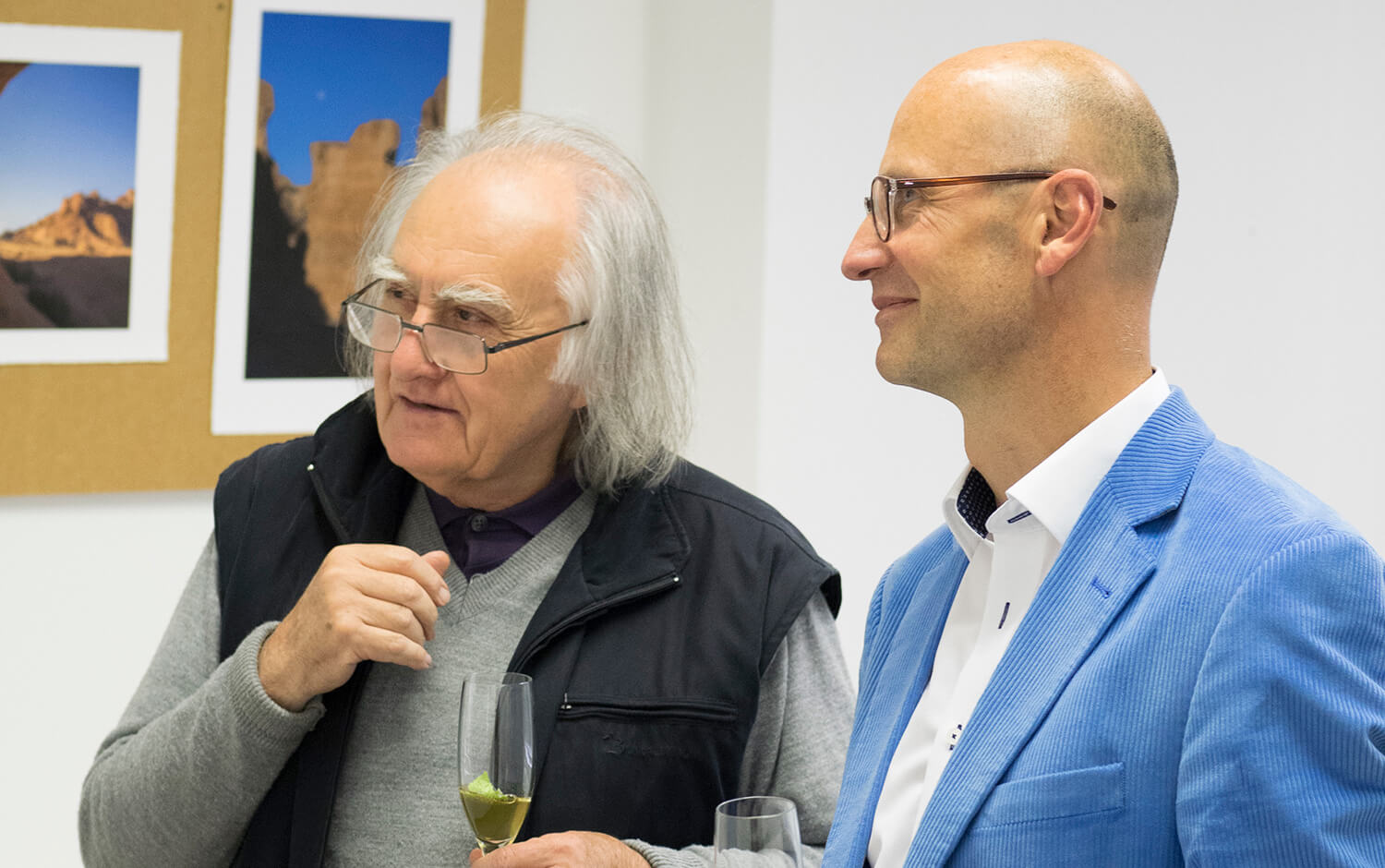 References
What my visitors say
Very amazing your eye for structures for movements in the details in the sense of dynamics and for underground energies… want to describe it like that. Whether it is the skin of the man, in which so much whether it is the view into this landscape, which in picture two turns anddirects the gaze to so many things, that has a magicalpower for me, because one notices with what care you make these pictures and prepare them. So a sky also gets a power and it just becomes photography.
Alexander, your photos are great! How do you do it?
Great framing, I can taste the snow and feel the fog on my skin – it gives me goosebumps…
How do you get that quality?
The person who photographs like this is an unfolded one….Hugs and thanks!
These are pure goosebumps!!!!
Incredibly beautiful (sensationally seen …the photographer's eye) and the aura of the trees…. almost like fake … yes you are right, your husband has a special gift…. I am very impressed!!! Thank you!!!!!
I particularly like the nature shots! Wonderful impressions!
I wish you continued enjoyment and unique motifs and look forward to seeing more of your shots!
Your photos show once again how unique our planet is.
Keep it up and good luck.
These are great pictures! The presentation is also very good. Xanderluchs is also a very interesting alias. Many a mountain picture brings back memories.
These are incredibly great photos! My compliments! An enviable lynx-like eye 😉
Grandiose pictures, I can only say GREAT and CONTINUE.
I am impressed. Congratulations from the bottom of my heart.
Experience the vision talk
visit me in my atelier